FRANCE STELE'S FIELD NOTES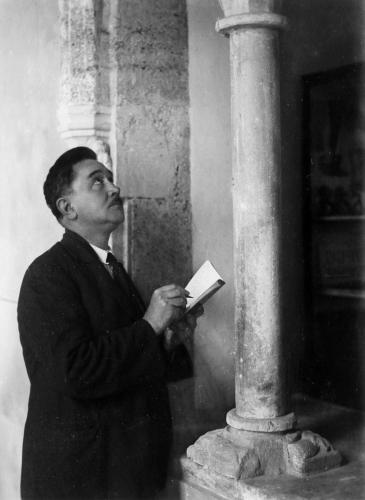 Period of creating

since 1913

Caretaker

Profession

Art history

Publisher
Collection description
FRANCE STELE'S FIELD NOTES are the foundation of the France Stele Institute of Art History ZRC SAZU's index card database on Slovenian art monuments.
content
Art historian France Stele wrote down his observations about all of the monuments he visited from 1913, when he became the provincial conservator of Carniola, until the end of the 1960s in his field notebooks, which were later transcribed and topographically arranged. The entries include data about art historical monuments, which are still preserved today, and about monuments, which have since decayed owing to wear and tear and have remained only in France Stele's notes. The index cards from letters A to Ž have been processed. 670 objects are presented, while there is a total of 1692 different notes.
The originals and transcriptions are kept at the France Stele Institute of Art History, Novi trg 4/II.
Publications:
Zajc, R., Resman, B., 2006, Umetnostni spomeniki na slovenskem – Steletovi terenski zapiski, Umetnostna kronika, 13, str. 36.