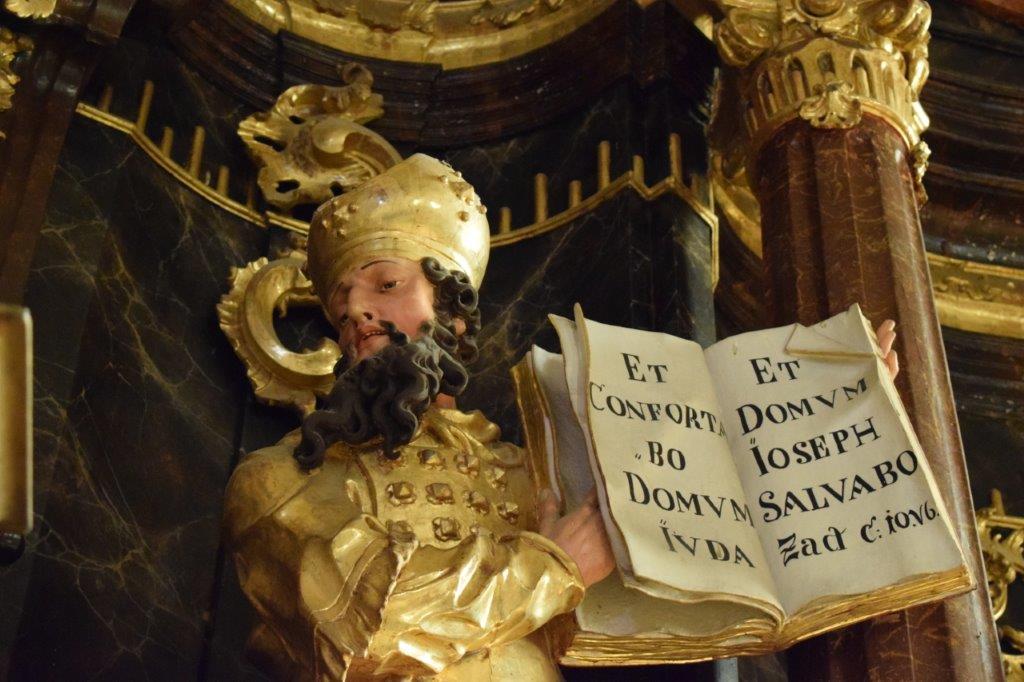 GUIDED TOUR OF SLOVENSKA BISTRICA'S ART MONUMENTS
Published on: September 17, 2019
The France Stele Institute of Art History ZRC SAZU will participate at the events and activities organized within the European Heritage Days. Heritage Week, which will be held across Slovenia from 28 September 2019 to 12 October 2019. In the scope of the project Art for Tourism. Art Historical Themes as a Foundation for the Development of Sustainable Tourism of Eastern Slovenia (https://uifs.zrc-sazu.si/sl/programi-in-projekti/umetnost-za-turizem-umetnostnozgodovinske-vsebine-kot-podlaga-razvoju#v), Dr. Simona Kostanjšek Brglez and project partner Sajko turizem d.o.o. will carry out an art historical tour of Slovenska Bistrica's monuments: Around the City on Foot. History and Cultural Heritage of Slovenska Bistrica.
The guided tour will take place on 19 October 2019 at 10.00. The meeting point for the tour will be at Trg svobode 22, Slovenska Bistrica, in front of the Sajko turizem building.
There are currently no new events.