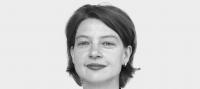 Research Fellow (part-time)
Research interests
Research interests:  
medieval sculpture, art around 1400, artistic patronage, Ottomans in Central European art, art in the regions of Ptuj and Maribor.
Teaching:
University of Maribor, Faculty of Arts, Department of Art History
Research projects: (COBISS)
Selected publications
Polona VIDMAR, Die Herren von Pettau als Bauherren und Mäzene, Graz 2006 (Reihe Habilitationen, Dissertationen und Diplomarbeiten herausgegegeben von der Karl-Franzens-Universität Graz, Bd. 6).
Polona VIDMAR, Ustanovitev Marijine cerkve in beneficijev na Ptujski Gori, Studia Historica Slovenica, 7/3–4, pp. 819–856.
Polona VIDMAR, Nagrobnik Friderika IX. Ptujskega ter njegova gotska in baročna recepcija, Acta historiae artis Slovenica, 14, 2009, pp. 21–40.
Polona VIDMAR, A Series of Portraits from the Bequest of the Counts of Carli at Poreč/Parenzo and Pictorial Representations of Central European Envoys to the Ottoman Court, Annales. Series historia et sociologia, 2010, 20/2, pp. 331–348.
Polona VIDMAR, La Galerie des Femmes Fortes. Paintings of Virtuous Women in the Castles in Český Krumlov and Vurberk, Umění (Praha), 2011, 59/3–4, pp. 237–255.
All publications (COBISS) >>