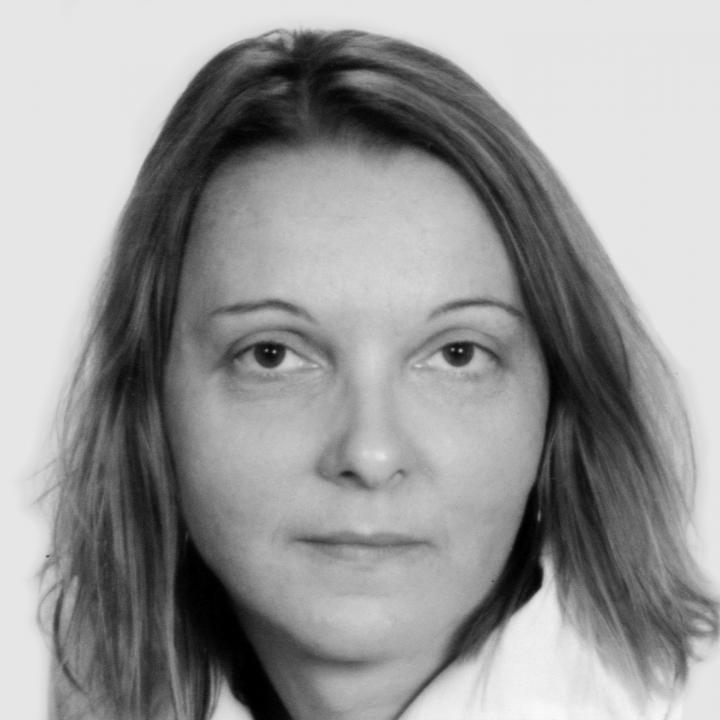 Assoc. Prof. Barbara Murovec, PhD
Research Advisor
+386(0)14706190
bamurovec@zrc-sazu.si
Research interests:
painting and graphic arts from the 16th to the 20th century (especially Baroque), historiography and methodology of art history, cultural heritage in context, public monuments, artistic migration, collecting and patronage, art (history) and politics
Teaching:
University of Maribor, Faculty of Arts, Department of Art History
Research projects: (SICRIS)
Zwischen Methodologie und Ideologie: Slowenische Kunsthistoriker der Wiener Schule nach 1945. RIHA journal, ISSN 2190-3328, Jan.-Mar. 2015.
The statue of the communist revolutionary Boris Kidrič (1912-1953): art, ideology and ethics in the public space. Acta historiae artis Slovenica, 2013, 2, 18, 147-158.
Art history in Slovenia (ed. B. Murovec, T. Košak), Ljubljana 2011.
Why (not) national art history? The case of Slovenia, Acta hist. artium Acad. Sci. Hung., 49, 2008, 360–369.
Johann Weichard Valvasor: Vnderschidliche de arte amandi Ovidische, nackete Kinder, Bachus, Satyri, Romanische vnd andere Statuen, auch Lauber zum Zeichnen vnd Reissen, wie auch allerley Venerische, vnd sonsten dergleichen nackete Kupfferstich, welche von vnderschidlichen Mahlern, Kupfferstechern vnd andern Künstlern inventirt, gezeichnet, vnd ins Kupffer gestochen (Iconotheca Valvasoriana, zv. 11). Ljubljana-Zagreb 2008. 332 f., LXVII str.
Graphische Darstellungen der Geschichte Jasons im Lichte der Herausgeber- und Sammeltätigkeit Johann Weichard Valvasors. V: KOKOLE, Metoda (ed.), et al. Mediterranean Myths from Classical Antiquity to the Eighteenth Century = Mediteranski miti od antike do 18. stoletja. Ljubljana 2006, 259-276.
Slovenska umetnostna zgodovina: tradicija, problemi, perspektive / Slovene Art History. Tradition, Problems, Perspectives (ed. B. Murovec), Ljubljana 2004.