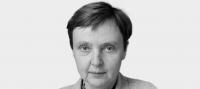 Research interests
Research interests:
art collecting and patronage, iconography, written sources for art history, cultural history 
Research projects: (SICRIS)
Selected publications
Ana LAVRIČ, O hierarhiji svetnikov na oltarnih nastavkih. Iz vizitacijskih zapisnikov ljubljanskega škofa Otona Friderika Buchheima (1641–1664) / On the hierarchy of saints on altars. Visitation records of Otto Friedrich Buchheim, the Bishop of Ljubljana (1641-1664), RIHA journal, 2, sept. 2011 (http://www.riha-journal.org/articles/2011/2011-jul-sep/lavric-on-the-hierarchy-o...).
Ana LAVRIČ, Art collecting and patronage in the 17th century. Bishop Otto Friedrich Buchheim's artistic pursuit in Rome, Ljubljana, Vienna, Salzburg and Passau, Art History in Slovenia (ur. Barbara Murovec, Tina Košak), Ljubljana 2011, str. 101–128.
LAVRIČ, Ana. Bratovščine v ljubljanskih škofijskih protokolih 17. in 18. stoletja. Arhivi, ISSN 0351-2835, 2013, letn. 36, št. 1, str. 25-44, ilustr. [COBISS.SI-ID 1556853]
LAVRIČ, Ana. Spomenik škofa Antona Martina Slomška v mariborski stolnici : slovenski narodni buditelj v likovni umetnosti, (Umetnine v žepu, 8). Ljubljana: Založba ZRC, 2013. 90 str., ilustr. ISBN 978-961-254-648-9. [COBISS.SI-ID 271773184]
LAVRIČ, Ana. Slovenski "panteon" v Slomškovih Drobtinicah in pri Novi Cerkvi. Acta historiae artis Slovenica, ISSN 1408-0419, 2014, [Letn.] 19, [št.] 1, str. 93-122, 209, ilustr. [COBISS.SI-ID 37725229]
All publications (COBISS) >>