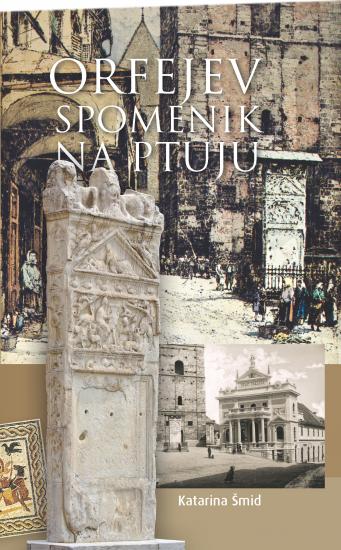 Orfejev spomenik na Ptuju.
Author: Katarina Šmid
Publishing House: Založba ZRC
Year: 2019

In the booklet about the Orpheus Monument, Dr. Katarina Šmid, Research Fellow and Assistant Professor at the University of Primorska and an excellent connoisseur of antique art, sheds light on one of the most admired monuments in Slovenia. A monument reminiscent of the times when Ptuj was called Poetovio and was much larger and more important than today. It is possible that the monumental grave stele of one of the leaders of the town is still in its original place. From the middle ages to the middle of the 19th century it was used as a pillory. This exceptional monument of Roman sculpture drew attention as early as the 16th century, while in modern times it has hardly been researched in-depth. Katarina Šmid studied the relief depictions in detail, compared them to similar motifs on other antique artworks, questioned the correct reading of the presently only barely visible inscription, suggested a new dating of the magnificent reminder of antique Petoviona, and alerted to the measures that need to be taken to ensure its preservation.
---
Author

Publishing House

Založba ZRC

Publisher

ISBN

978-961-05-0195-4

Year

2019

Compilation

Language(s)

Specifications

paperback 21 × 13 cm 60 pages

Permalink
Keywords
antique art
art guides
cultural monuments
grave stele
Orpheus Monuments
Poetovio
Ptuj