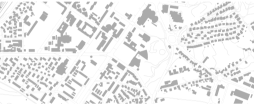 Conference postponed
Mapping the spaces of modernist cities postoned due to COVID-19
Published on: March 6, 2020
Announcement
In view of the current epidemiological situation and in accordance with national recommendations to limit and prevent the spread of the disease SARS-CoV-2 coronavirus, we would like to inform you that the International Conference MAPPING THE SPACES OF MODERNIST CITIES WITHIN THE CONTEXT OF CIAM'S ATHENS CHARTER, which should take place between March 11 and 13, 2020 in Nova Gorica, is postponed to a later date. With this we wish to ensure a healthy course of the event. We will inform you of the new date in due time.
Thank you for your understanding.
ZRC SAZU, France Stele Institute of Art History
There are currently no new events.