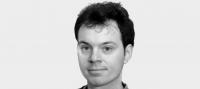 Research interests
Research interests:
19th and 20th century architecture, ecclesiastical art of 19th century
 
Teaching:
University of Maribor, Faculty of Arts, Department of Art History
Research projects: (SICRIS)
Selected publications
Franci LAZARINI, Župnijska cerkev v Smledniku in njen arhitekt Karl Rösner, Acta historiae artis Slovenica, 13, 2008, pp. 109−117.
Franci LAZARINI, Oprema in poslikava župnijske cerkve svetega Urha v Smledniku, Kronika. Časopis za slovensko krajevno zgodovino, 58/2, 2010, pp. 417−430.
Franci LAZARINI, Cerkvena arhitektura v mariborsko-lavantinski škofiji. Druga polovica 19. in 20. stoletje, Studia Historica Slovenica, 10/2−3, 2010, pp. 551−572.
Franci LAZARINI, Classicist and historicist architecture in Styria and Carniola, Art History in Slovenia (ed. Barbara Murovec, Tina Košak), Ljubljana 2011, pp. 51−65.
All publications (COBISS) >>